How to Record a Podcast
Today I will teach you how to record a podcast in just 5 steps. Whether you are doing it to promote your business, educate your employees or just want to have your own show, it will give you all the information you need to record professional audio.
There was never a better time to start a podcast than right now. This relatively new industry has a huge potential for expansion. If you feel you are late to the party you couldn't be further from the truth. Starting a podcast now is the same as if you had started a YouTube channel in 2012. So, if you've got your idea and you want to get started you've come to the right place.
---
Record my podcast with my phone or built-in microphone from my laptop?
It might be tempting to believe that the fastest and easiest option is the best option, however in a format like podcasting where the audio is the prime focus it is very hard to grow an audience if your podcast is hard to listen to. People don't spend too much time on content that has poor audio quality, therefore they will never get a chance to really discover your podcast.
Getting past this technical barrier is easier than you might expect and doesn't have to be expensive. On the other hand, the upside is that your podcast will sound professional and you will be one step closer to your goals. So where do I start?
There are 5 things you need to keep in mind when thinking about how to record a podcast:
Microphone

Audio Interface

Recording Software

Accessories

Skills
---
1. Microphone
Assuming you already own a computer, the first and most important piece of gear in your setup is the microphone. It is the one responsible for your sound, and at an entry-level price, you will be able to record high-quality audio. What microphone should you choose?
Depending on your needs you might opt for a USB or XLR microphone.
-USB Microphone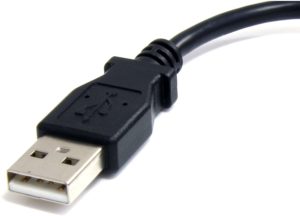 A USB microphone is a good alternative for a one-person show. They are very easy to use and require less gear and fewer steps in the set-up process. For this reason, it is also more portable, you just plug it into your computer and start recording.
When NOT to buy a USB microphone?
The real disadvantage when it comes to a USB microphone is that it is only great for a one-person set-up. This might be problematic if you wish to expand your podcast. Recording with two or more USB mics is possible however, it is far from optimal and can become frustrating very fast. Unless you only ever want to record yourself it might be a better option to choose an XLR microphone.
-XLR Microphone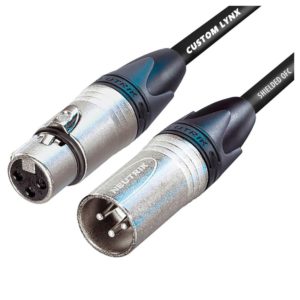 The XLR is a professional type of connector usually found on professional equipment. It relies on three or seven pins to transport electricity, and this makes this type of connection more reliable. Because you can't plug your XLR cable straight into your computer, connecting the two requires an additional piece of gear an audio interface. Most podcasters prefer to use this type of setup because it facilitates the workflow and gives them better and faster control over the recording.
When NOT to buy an XLR Microphone?
In most cases, an XLR microphone is the better option, because it is more versatile and has a better type of connector. However, if portability is your prime deciding factor or you simply do not wish to invest money in an audio interface the USB microphone might be your best option.
-Dynamic or Condenser this is the question!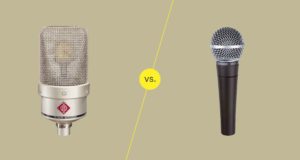 There are two main types of microphones: Dynamic and Condenser. There are also other types of microphones but this would deviate from the purpose of this article.
Dynamic microphones are the ones used by musicians on stage. They are very durable and highly capable of blocking noise. This makes them optimal for podcasting in unpredictable environments. The only downside being that the speaker needs to stay relatively close to the microphone, otherwise the sound might not be captured properly. You can find either version of the dynamic microphone, USB or XLR.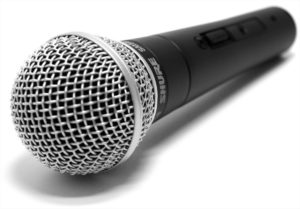 Condenser Microphones are best suited for controlled environments. They are very sensitive and offer better sound clarity. They do not require extensive mic techniques and can pick up the sound from relatively further away without affecting its qualities too much. Usually, this type of microphone requires phantom power, which is an external power source. However, this is not something you need to worry about because most audio interfaces or mixers have this feature. You can find either version of the condenser microphone, USB or XLR.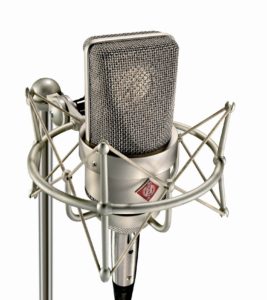 2. Audio Interface
Simply put, the audio interface is the one that takes the analog signal picked up by the microphone and converts it into a digital signal that can be read by the computer. In other words, it is a bridge between the microphone and the computer. A basic audio interface has one or multiple XLR connections, outputs for studio monitors and headphones, input and output gain controls, and a phantom power switch. They connect to the computer with a USB cable which usually comes with the audio interface.
Although the audio interface may seem intimidating at first, the higher quality of the converters built into it will provide better sounding recordings. Furthermore, having an external hub for the audio gives the podcaster more control which will lead to fewer unexpected malfunctions and a better experience in the long run.
If you wish to read more about why you might need an audio interface as a podcaster you can find more information in this article.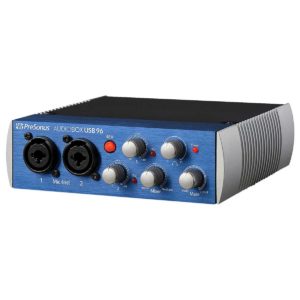 ---
3. Recording Software
With so many software options available, it can be very difficult to find what's best for you. For that, we put together a shortlist to help you decide what's the best way to record your podcast.
Free Software
Audacity
Audacity is by far the most used recording software. The reasons are simple: it's free and is easy to use. You can record multiple channels and have all the basic controls you might need. Furthermore, with their last update that improved their file management, Audacity is now, even more, user friendly.  For these reasons, Audacity is our top recommendation for podcasters. If you wish to have a look at how simple it is to record using this software watch this short tutorial.
Garage band (Mac only)
Garage band is a free recording software that is pre-installed on Mac computers. The advantage of using Garage Band to record your podcast is that it has a more intuitive interface and it comes preinstalled on your computer. The only reason it isn't more popular is that it doesn't work on Windows or Linux.
Paid Software
Unless you are editing and processing your own podcast there's no need to invest in better software. However, if you wish to go solo in your journey we have some options for you: Alitu, Hidenburg Jurnalist Pro, Adobe Audition, Descript.
Each of them has its unique features that can save you time and energy, but at the end of the day editing and processing the audio properly requires in-depth knowledge, skill and a lot of time.
Record remotely
Although many people are recommending Zoom because it is free, there are better options. On zoom the recording happens over the network, therefore its quality will be affected by the internet connection. Two solid options for recording remotely would be Zencastr and Riverside.fm because the sound will be recorded on the computers of the participants. The file will be uploaded after the host stops the recording and the download will be available on a server immediately.
This is a tutorial about Zencastr.
This is a tutorial about Riverside.fm
---
4. Accessories
– Boom arm
The practicality of a boom arm can't be questioned because it contributes to the quality of the sound. The boom arm is going to help you position the microphone easily which will allow you and your guest to keep it close to the mouth at all times. Furthermore, it will protect the microphone from rumble or shock noise that might be picked up otherwise. Lastly, if your podcast is filmed, having a boom arm in your podcast can show professionalism and contribute to the aesthetics of the video.
– Pop filter
Although it may not seem like so at first, the pop filter has a big contribution to the consistency and quality of the sound. It protects your recording from plosives and excessive breath sounds. Also, the pop filter helps you keep an adequate distance from your microphone.
– Headphones
Headphones are used in podcasts to monitor the sound and make sure the recording goes smoothly. Monitoring will help you and your guest keep a consistent sound throughout the show because you'll be able to hear at all times what the microphone is capturing. This way you will know if you are too loud or too soft or if the recording equipment is malfunctioning.
– Cables
Having high-quality cables is always best. Although they might cost more, they will last longer, therefore having a lower price per usage. Apart from being more reliable, a good cable will in fact give you a better sound. A long cable will offer you more versatility and for only a small price difference you won't need to worry about cable management. The last aspect to keep in mind is to have at least a spare cable in case you need to replace one in your setup.
---
5. Skills
You need to know how to use your tools. Get to know your equipment and do some tests, figure out what every knob does and how to connect everything properly. If you feel that it gets overwhelming and you get lost in YouTube's rabbit hole drop us a line and we'll help you figure it out.
---
Shopping Lists
To make it easier for you we put together a gear buying list for every budget and need. I can assure you that every one of these will bring you very good results. As the price increases, the gear might give you more versatility, detail and aesthetics. Keep in mind that some microphones may not include cables therefore you will need to buy them separately. 
Low Budget
| Option | Equipment | Model / Solo | Model / Duo | Price / Solo | Price / Duo |
| --- | --- | --- | --- | --- | --- |
| Option 1 (Condenser) | Sound Card | Behringer U-Phoria UMC22 | Behringer U-Phoria UMC202HD | 35£ | 55£ |
| | Mic | PreSonus M7 | X2 PreSonus M7 | 50£ | 100£ |
| | Headphones | AKG K42 Closed Back | X2 AKG K42 Closed Back | 25£ | 50£ |
| | Stand + Pop Filter | Innogear Mic Stand Set | X2 Innogear Mic Stand Set | 17£ | 34£ |
| | Total | | | 127£ | 239£ |
| Option 2 (Dynamic) | Sound Card | Behringer U-Phoria UMC22 | Behringer U-Phoria UMC202HD | 35£ | 55£ |
| | Mic | AKG D5 | X2 AKG D5 | 50£ | 100£ |
| | Headphones | AKG K42 Closed Back | X2 AKG K42 Closed Back | 25£ | 50£ |
| | Stand + Pop Filter | Innogear Mic Stand Set | X2 Innogear Mic Stand Set | 17£ | 34£ |
| | Total | | | 127£ | 239£ |
| Option 3 (USB) | USB Mic | Superlux E205U USB | X2 Superlux E205U USB | 50£ | 100£ |
| | Headphones | AKG K42 Closed Back | X2 AKG K42 Closed Back | 25£ | 50£ |
| | Stand + Pop Filter | Innogear Mic Stand Set | X2 Innogear Mic Stand Set | 17£ | 37£ |
Medium Budget
| Option | Equipment | Model / Solo | Model / Duo | Price / Solo | Price / Duo |
| --- | --- | --- | --- | --- | --- |
| Option 1 (Condenser) | Sound Card | Focusrite Solo 3rd Gen | Focusrite 2i2 3rd Gen | 144£ | 163£ |
| | Mic | Audio Technica AT202 | X2 Audio Technica AT202 | 80£ | 160£ |
| | Headphones | Audio-Technica ATH-M20X | X2 Audio-Technica ATH-M20X | 40£ | 80£ |
| | Stand + Pop Filter | Innogear Mic Stand Set | X2 Innogear Mic Stand Set | 17£ | 34£ |
| | Total | | | 281£ | 437£ |
| Option 2 (Dynamic) | Sound Card | Native Instruments Komplete A 1 | Native Instruments Komplete A 2 | 74£ | 98£ |
| | Mic | Presonus PD-70 Dynamic Cardioid | X2 Presonus PD-70 Dynamic Cardioid | 95£ | 190£ |
| | Headphones | Audio-Technica ATH-M20X | X2 Audio-Technica ATH-M20X | 40£ | 80£ |
| | Stand + Pop Filter | Innogear Mic Stand Set | X2 Innogear Mic Stand Set | 17£ | 37£ |
| | Total | | | 226£ | 405£ |
| Option 3 (USB) | USB Mic | Audio Technica AT202USB | X2 Audio Technica AT202USB | 124£ | 248£ |
| | Headphones | Audio-Technica ATH-M20X | X2 Audio-Technica ATH-M20X | 40£ | 80£ |
| | Stand + Pop Filter | Innogear Mic Stand Set | X2 Innogear Mic Stand Set | 17£ | 37£ |
| | Total | | | 176£ | 365£ |
High Budget
| Option | Equipment | Model / Solo | Model / Multiple | Price |
| --- | --- | --- | --- | --- |
| Option 1 (Condenser) | Sound Card | Rode Podcaster Pro | 4 Ins / 4 Headphones Outs | 534£ |
| | Mic | Rode NT1-A | Max 4 Mics | 149£ |
| | Headphones | Beyerdynamic DT-770 Pro 80 Ohm | Max 4 Headphones | 104£ |
| | Stand + Pop Filter | Innogear Mic Stand Set | | 17£ |
| | Total | | | 804£ |
| Option 2 (Dynamic) | Sound Card | Zoom LiveTrak L-12 | 8 Ins / 8 Headphones Outs | 616£ |
| | Mic | Shure SM7B | Max 8 Mics | 333£ |
| | Headphones | Beyerdynamic DT-770 Pro 80 Ohm | Max 4 Headphones | 104£ |
| | Stand + Pop Filter | Innogear Mic Stand Set | | 17£ |
| | Total | | | 1070£ |