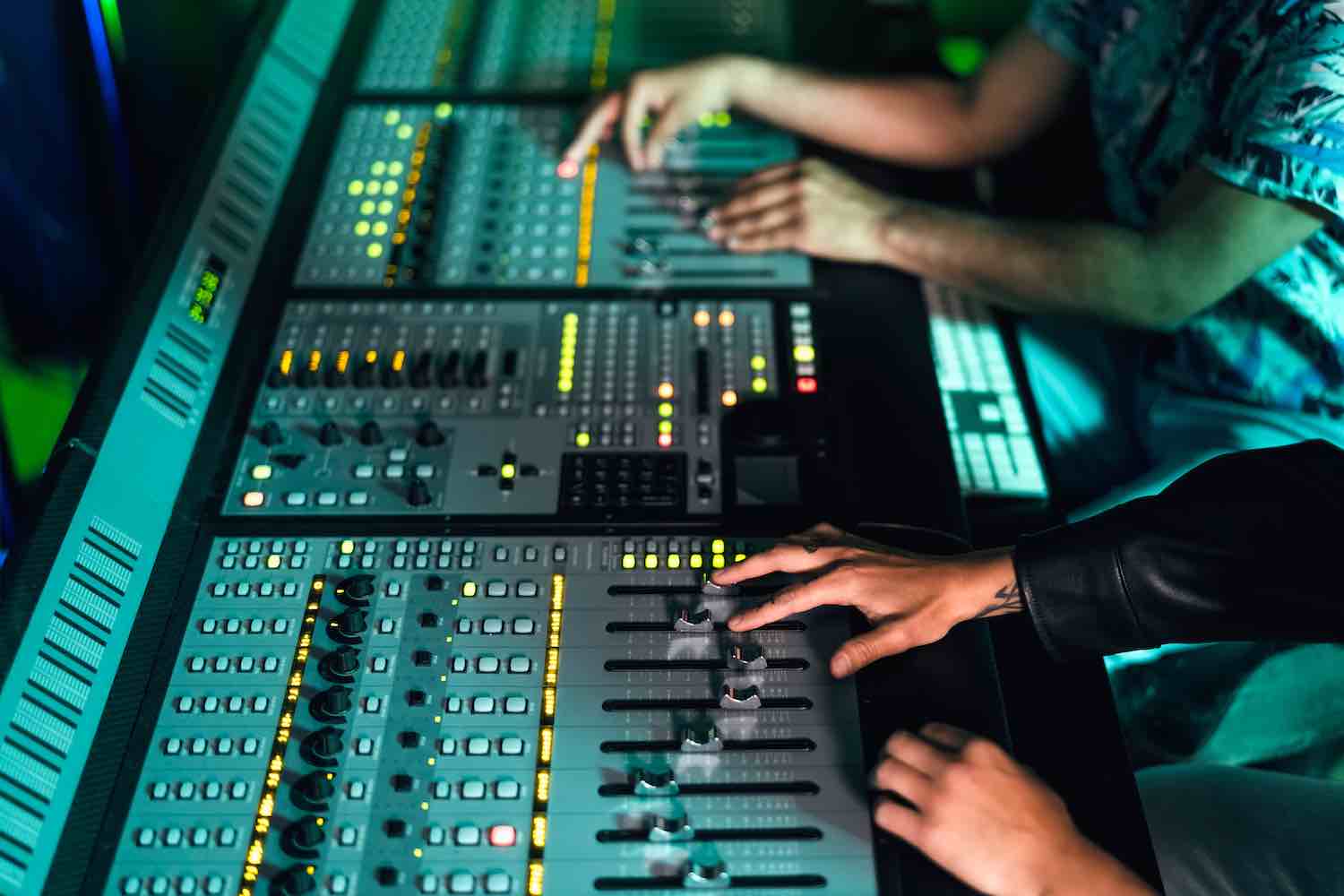 The Company / Agency Way
Castos (75$ – 300$)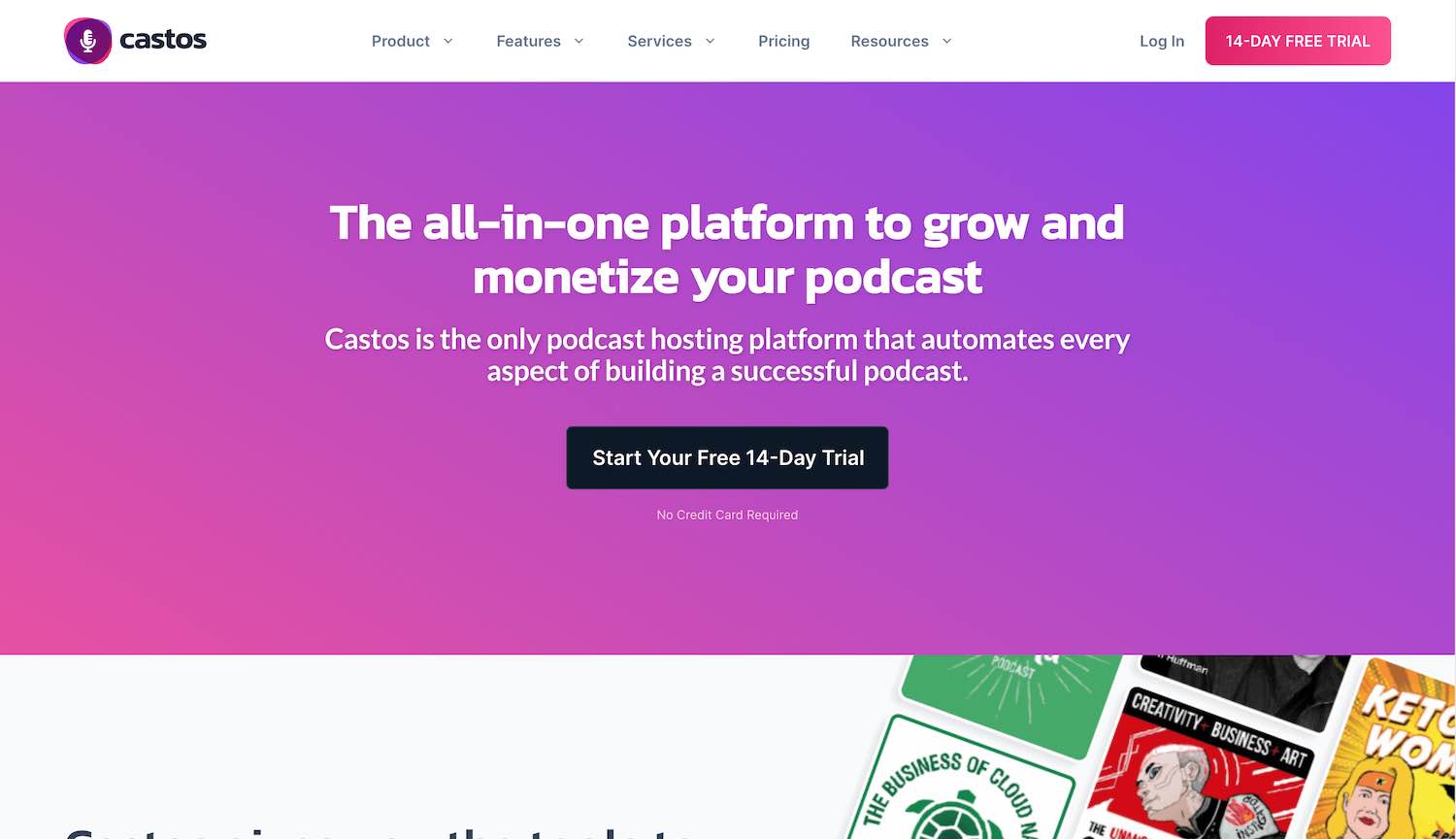 Castos formerly known as Podcast Motor is quite of a veteran in the podcasting business. They offer a wide variety of services from, Podcast Editing Services to Hosting And Distribution. There's literally not a thing that they don't offer, so probably they are a safe bet. They have a 14-day free trial.
We Edit Podcasts (100$ – 120$)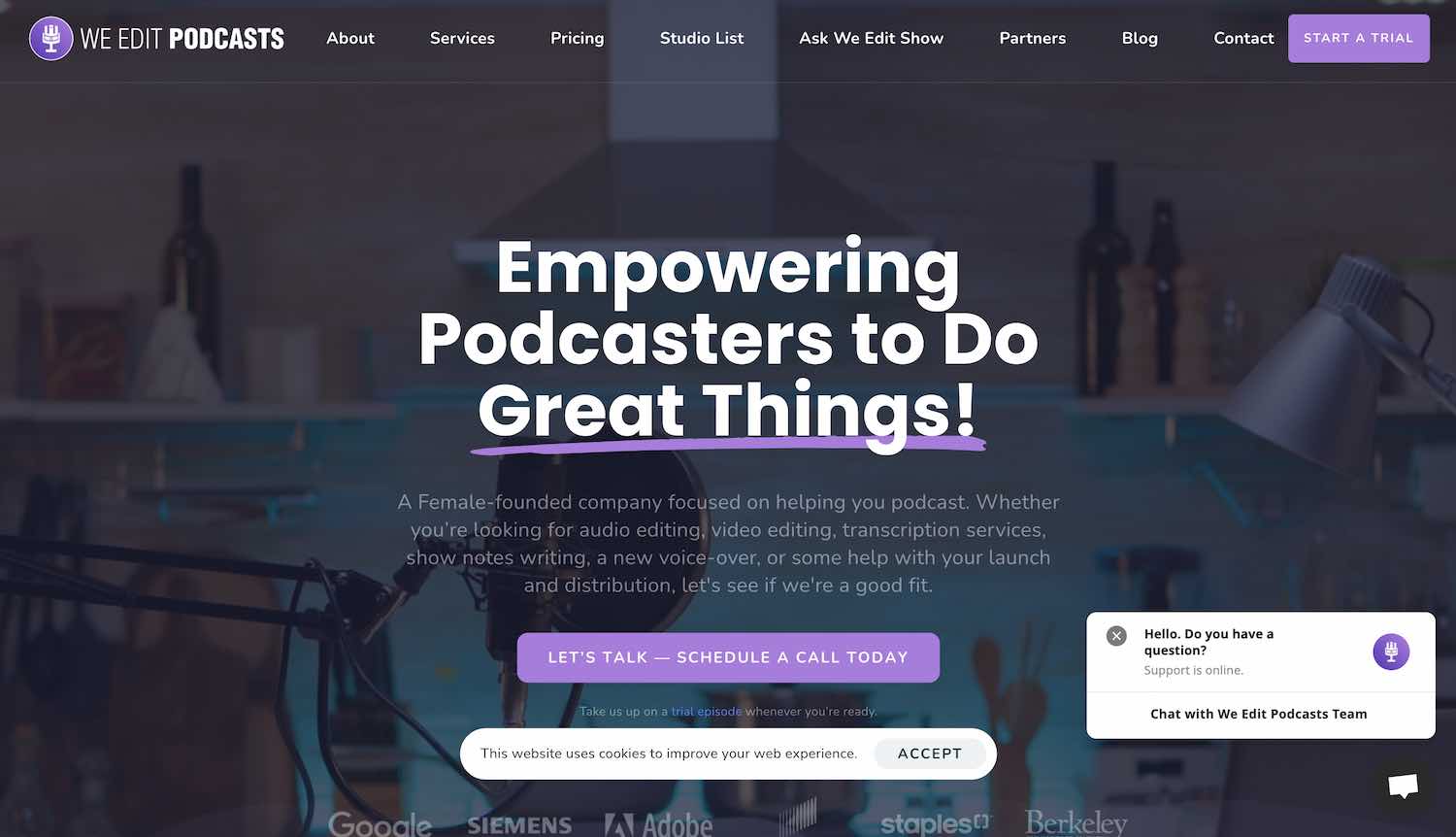 We edit podcasts has quite a complicated pricing scheme. You can calculate your price based on your needs, using the calculator found on their website. Based on our research it seems that there are 2 options available; Subscription and Credits. If going the Subscription route you will pay 100$ per month if releasing 1 episode/month. If you decide to go with credits, you will pay 120$/episode. It also looks that the more episodes you order the bigger the discount you get. It is worth mentioning that they also offer other related services such as Video Production, Transcriptions, Shownotes, Audiograms etc…
Resonate Recordings (59$ – 625$)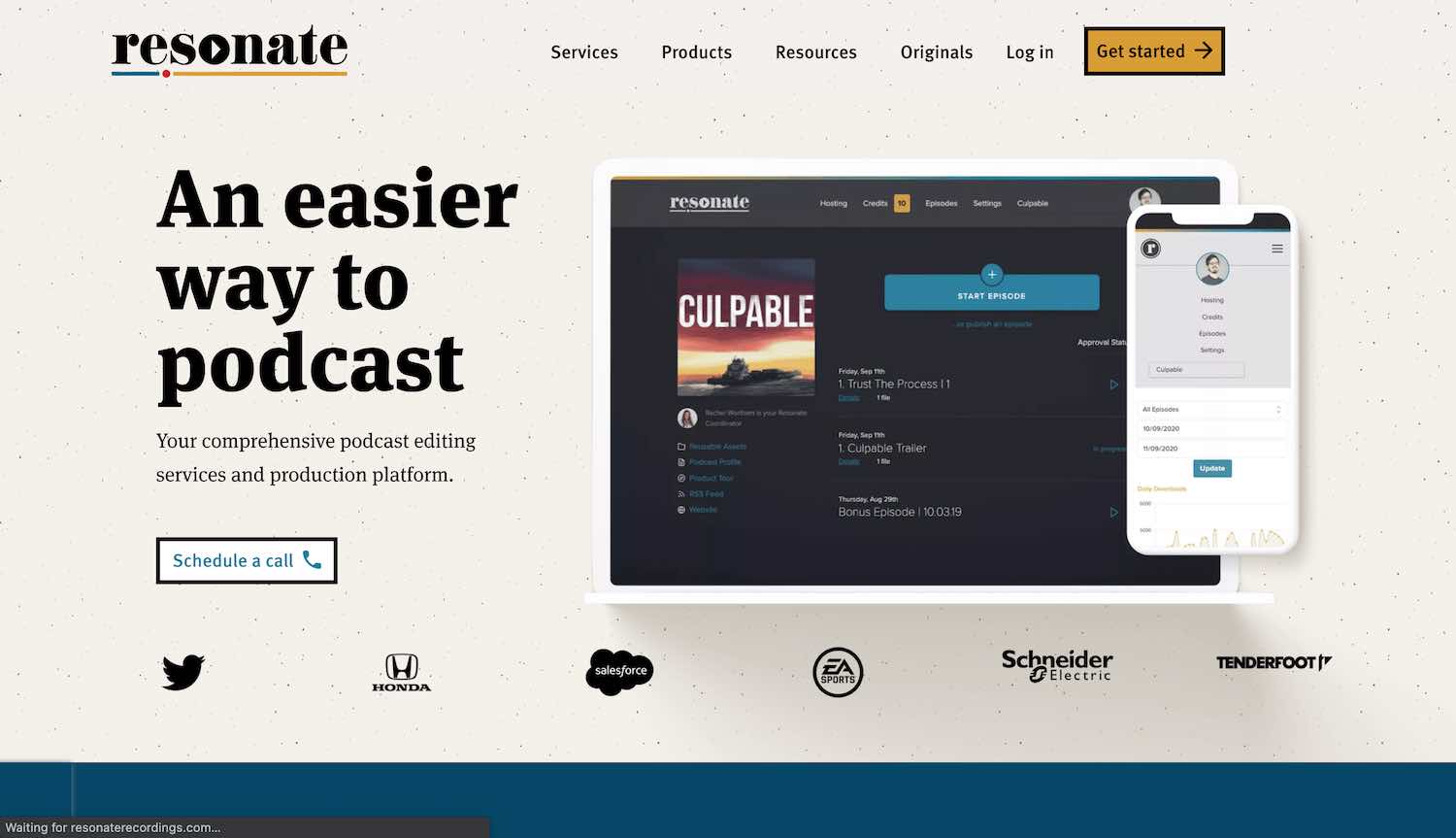 Resonate has a wide range of services. The audio production is split into 5 levels. We discussed with Resonate and it seems that each tier consists of a different approach to editing. I believe that for most people the Standard or the Premium Audio would be sufficient, but if you want that next level sound the next 3 tiers might suit you better. Resonate, also offers other podcasting related services such as Video Production, Audiograms, Hosting etc…
59$ – Standard
129$ – Premium Audio
199$ – Enhanced Audio
349$ – Enterprise Audio
625$ – Custome Audio
Podigy (165$ – 999$)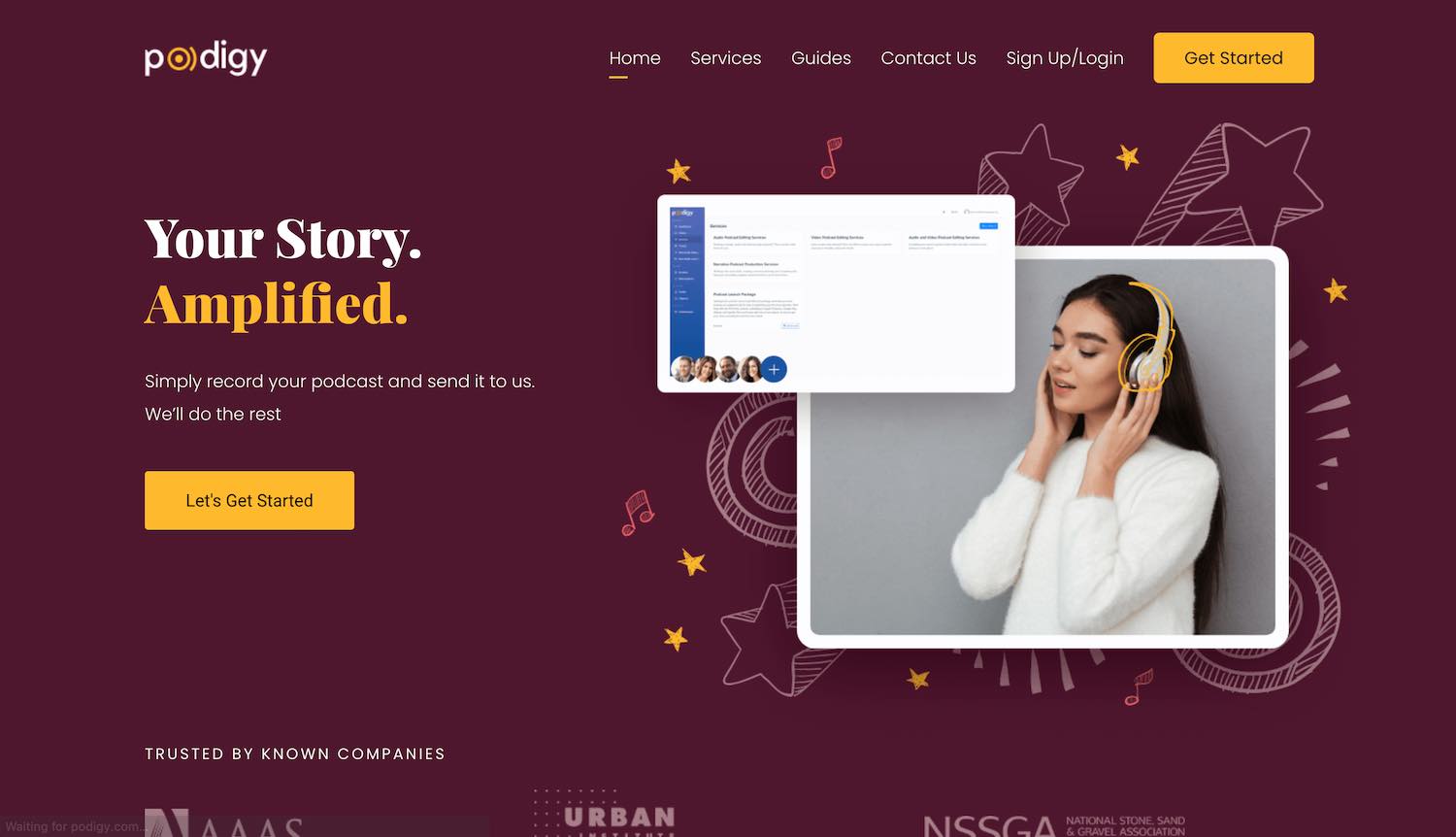 ---
Podigy is advertising 165$/episode at the time of writing this article. There are more advanced options available on the website and by the looks of it, they offer complete packages as well. Turnarounds are within 2 days and it feels like a solid option for a mid-budget podcaster.
Podcast Fasttrack (150$)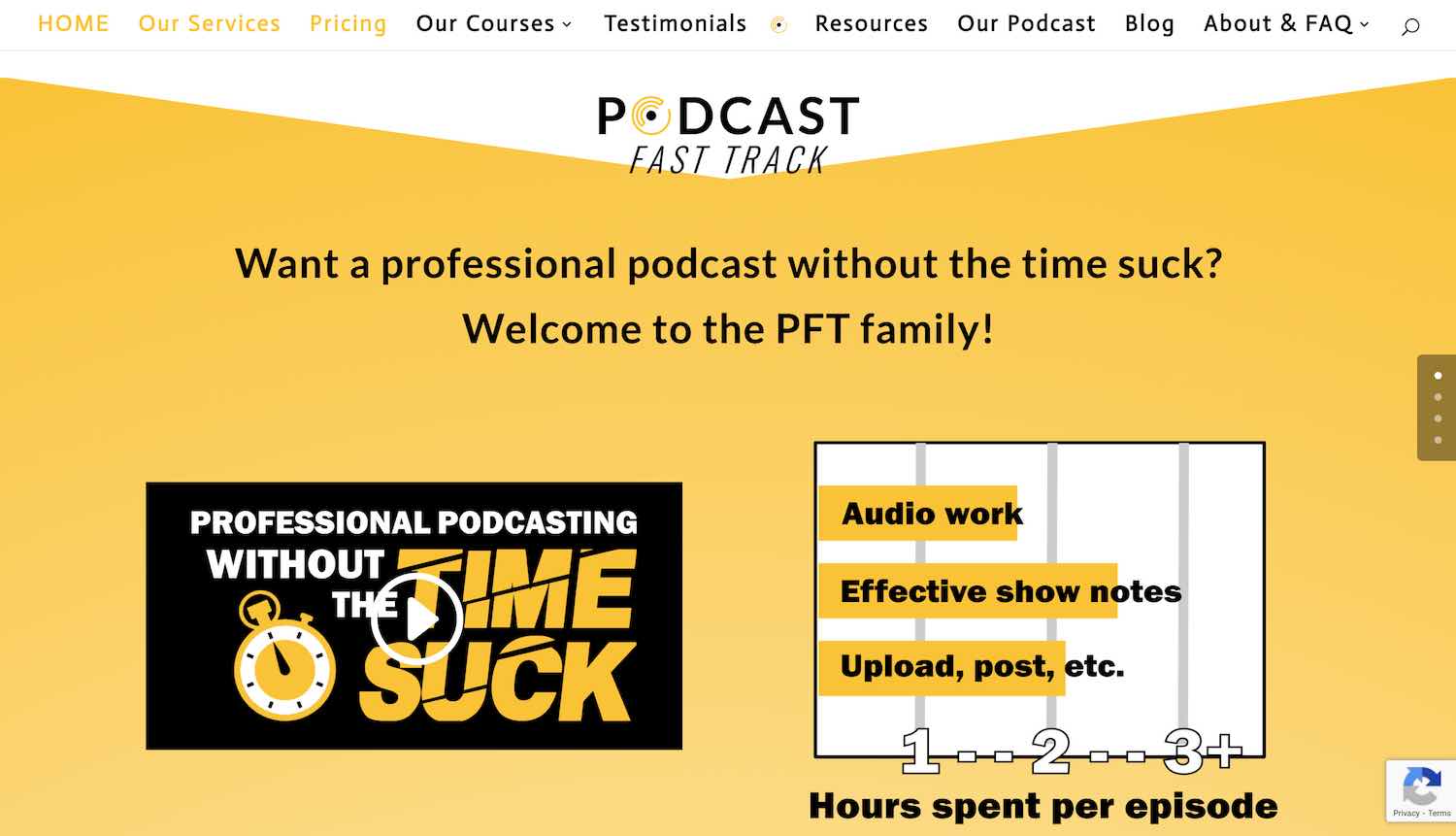 Podcast FastTrack has a free demo episode offer and you would not lose anything in trying their podcast editing services. Their lowest price sits at 150$ at the moment and includes full audio editing. They also offer services such as show-notes writing, artwork design, video production, music production for podcasts, intro/outro voiceovers and consultations. It feels that Podcast Fasttrack has it all in terms of production.
Sonics (55£-150£)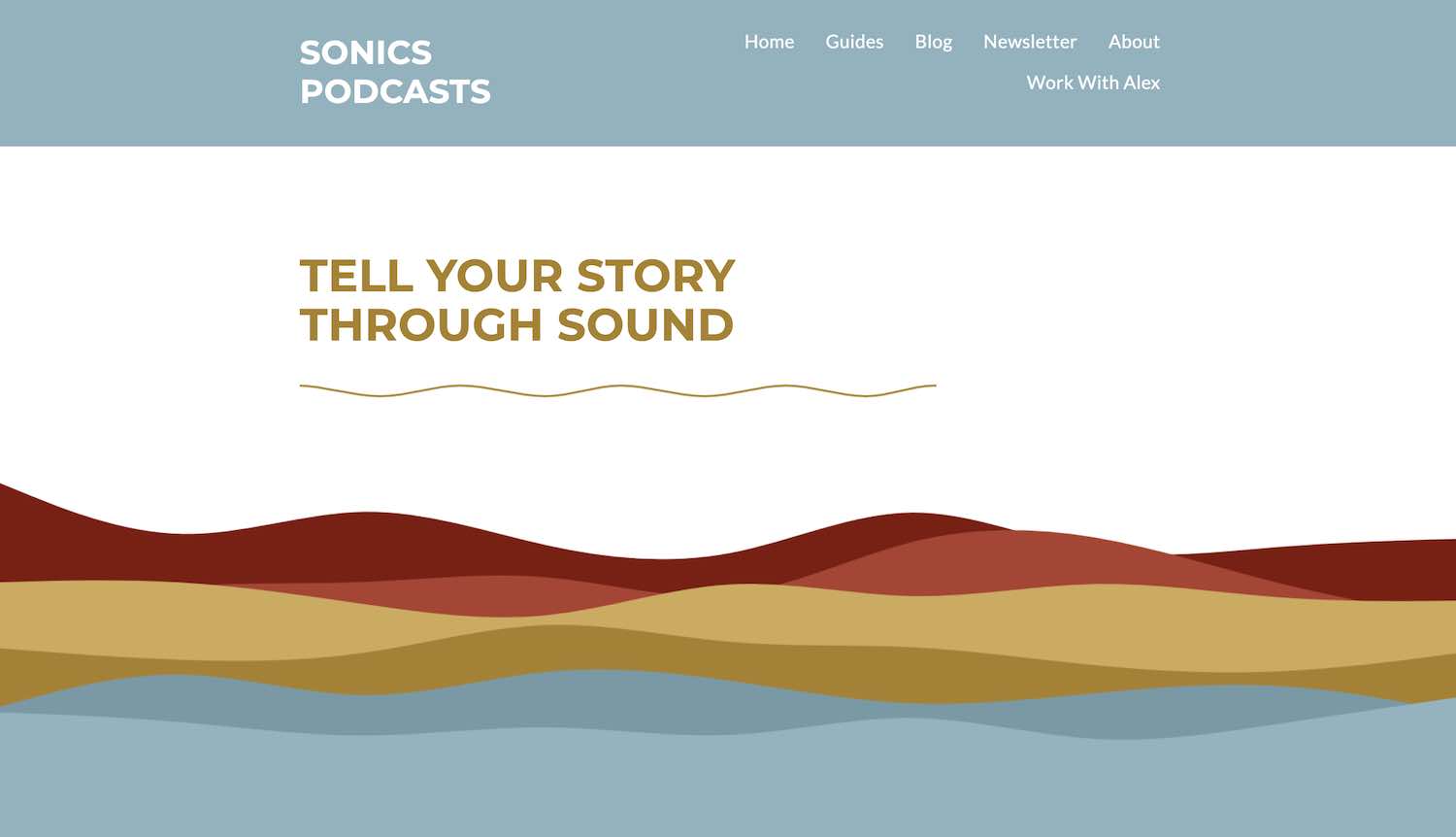 Sonics seems to offer custom packages, so there isn't a standard pricing scheme to follow. However, the website gives an insight into what factors are used to customize an offer. They price the podcasts based on the length of the raw audio files.
£150 per episode between 60 and 90 minutes in length containing two speakers
£120 per episode up to 1 hour in length containing two speakers
£65 per episode up to 30 minutes containing two speakers
£55 per episode up to 20 minutes containing one speaker
Sonics is run by Alex Kontis, a professional audio producer based in Manchester UK. Alex is a solo producer and there aren't a lot of slots for working with him, so it's quite exclusive.
Saw And Sine (49£-199£)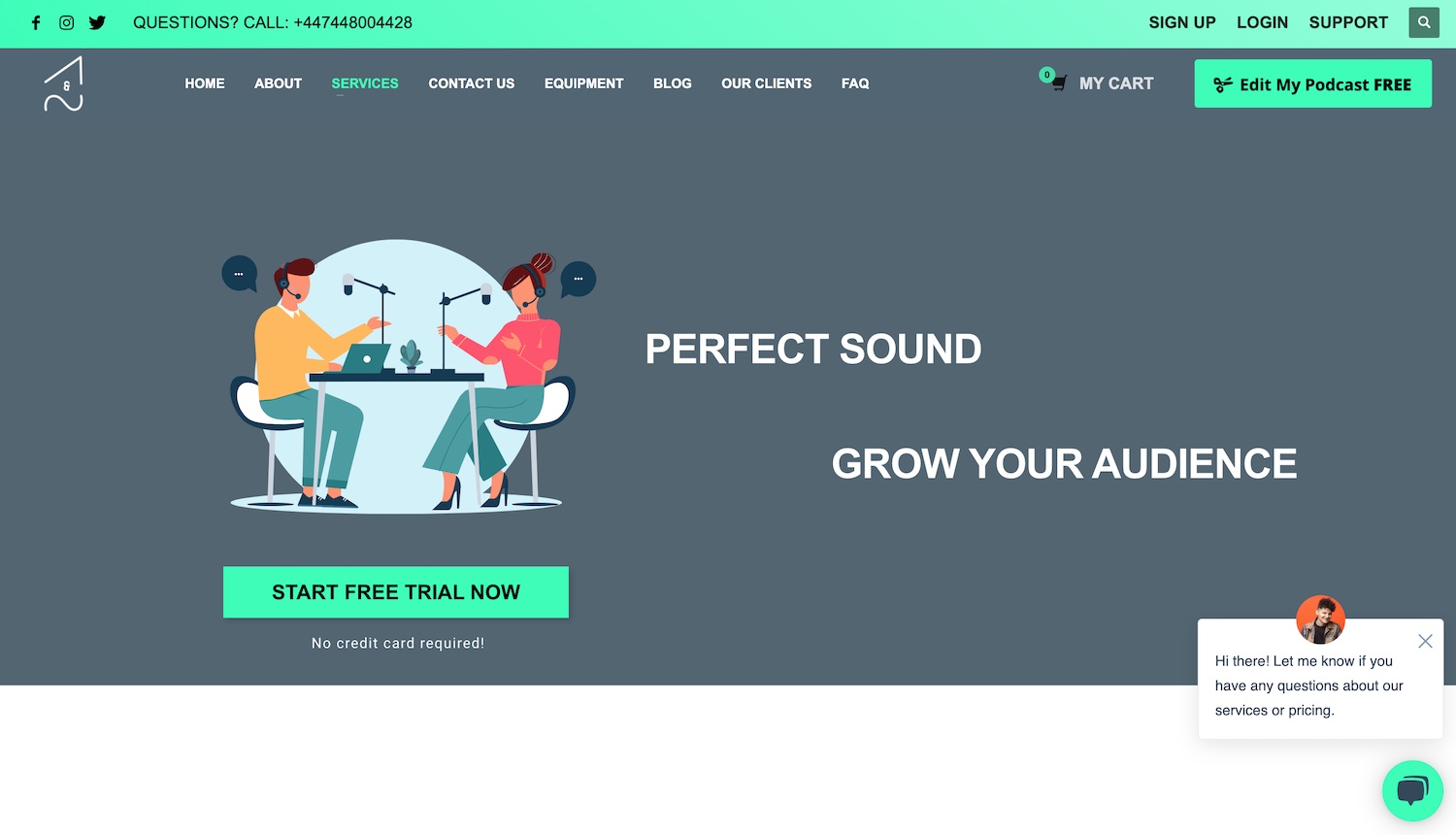 Yes I know, now is the time to plug in our own service. But this blog post would not be complete without Saw And Sine. Our podcast editing services offer a wide range of prices. We offer our service in 3 different tiers. Bronze, Silver and Gold. The Bronze package includes only an overall production of the podcast, we would not listen to the audio minute by minute. The Bronze package exists because some podcasts really don't need any editing involved except for some touch-ups, adding the intro, outro and any sponsors. Look at Joe Rogan's P show for instance.
If you need more in-depth editing the Silver package would be the answer here. The Silver package will get your podcast sounding as good as it can possibly can. Our talented team will listen to your podcast and cut any mistake, uhhms, pause, noise and even your dog barking in the background.
The Gold package is the Silver package with a few extras.
We do also offer complete and custom packages. So if you are in need of, video editing, show notes, transcriptions, artwork design, uploading to host and social media, audiograms and videograms, Saw And Sine got you covered.
Bronze (49£) / Episode
Silver (89£) / Episode
Gold (199£) / Episode
Pro Podcast Solutions (97$ – 267$)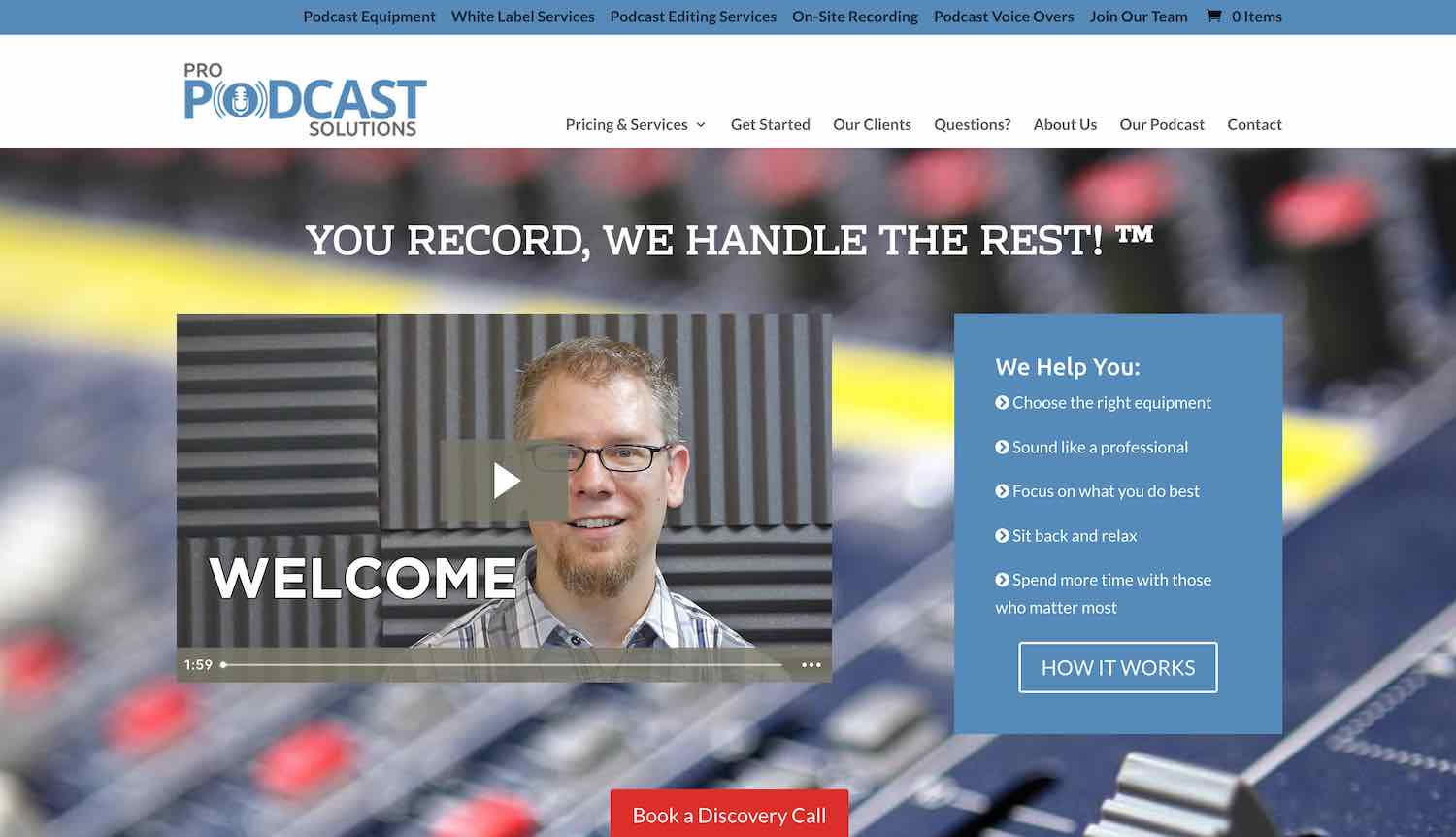 With a good size team, Pro Podcast Solutions can take care of all your podcasting assets. For audio editing, their lowest tier is priced at 97$/episode and the highest at 267$/episode. An interesting service they offer is the White Label Service, so if you are an agency in search of a collaborator this might be it.
The website is clean and easy to navigate and it looks that Pro Podcast Solutions has a good track history.
Cashflow Podcasting (299$ – 1199$)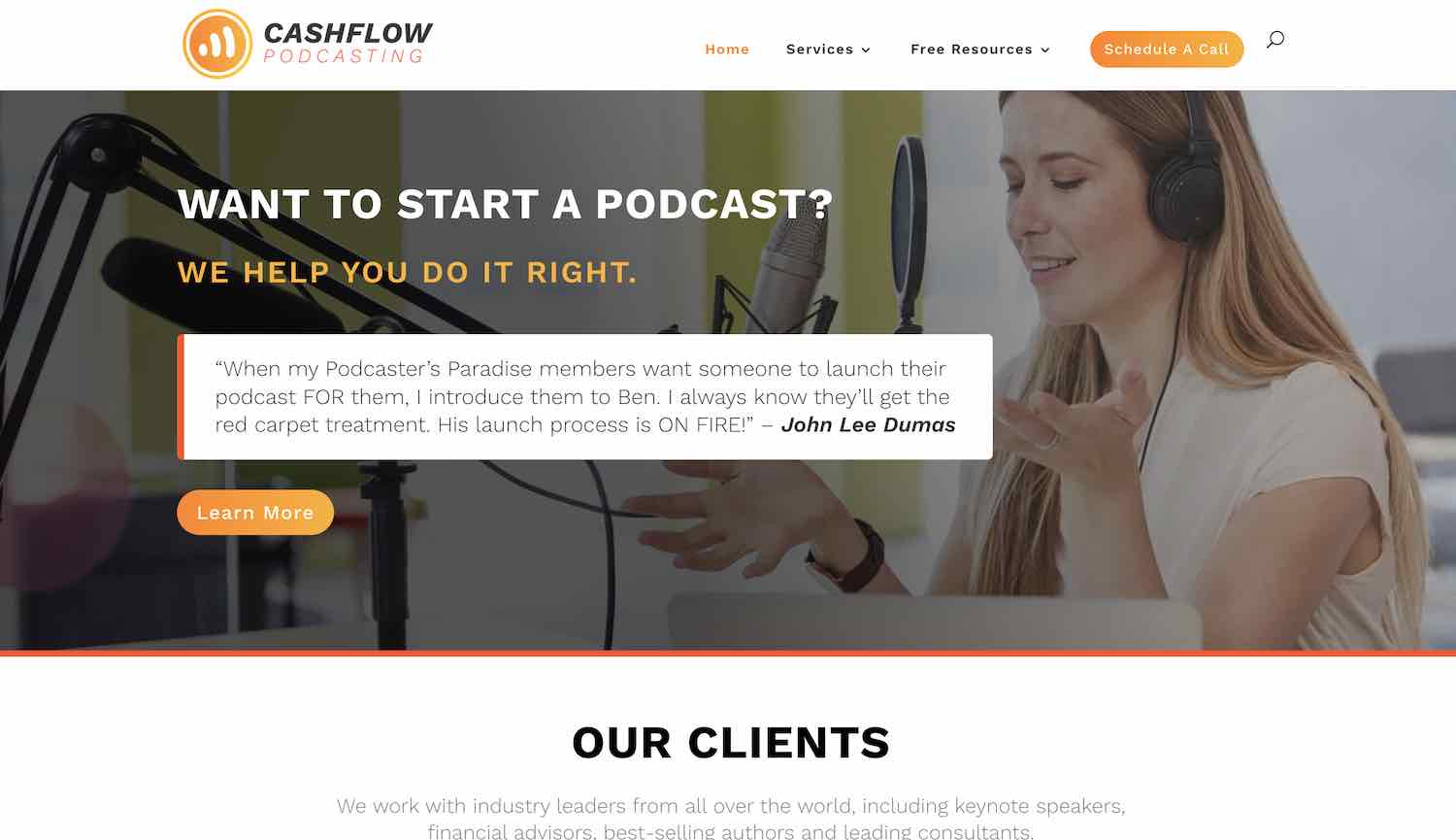 Cashflow Podcasting looks like a Pro podcast service. Their prices aren't cheap but based on their website they do promise results. They have a clear collaboration process, so Cashflow Podcasting would be able to take care of all your podcasting needs.
Podcaster Pro Package: Includes Audio Production, Show Notes Writing, Featured Images and Scheduling
1 Episode Per Month = $299 / mo
2 Episodes Per Month = $599 / mo
Weekly Episodes = $1199 / mo
Freedom Podcasting (90$-300$)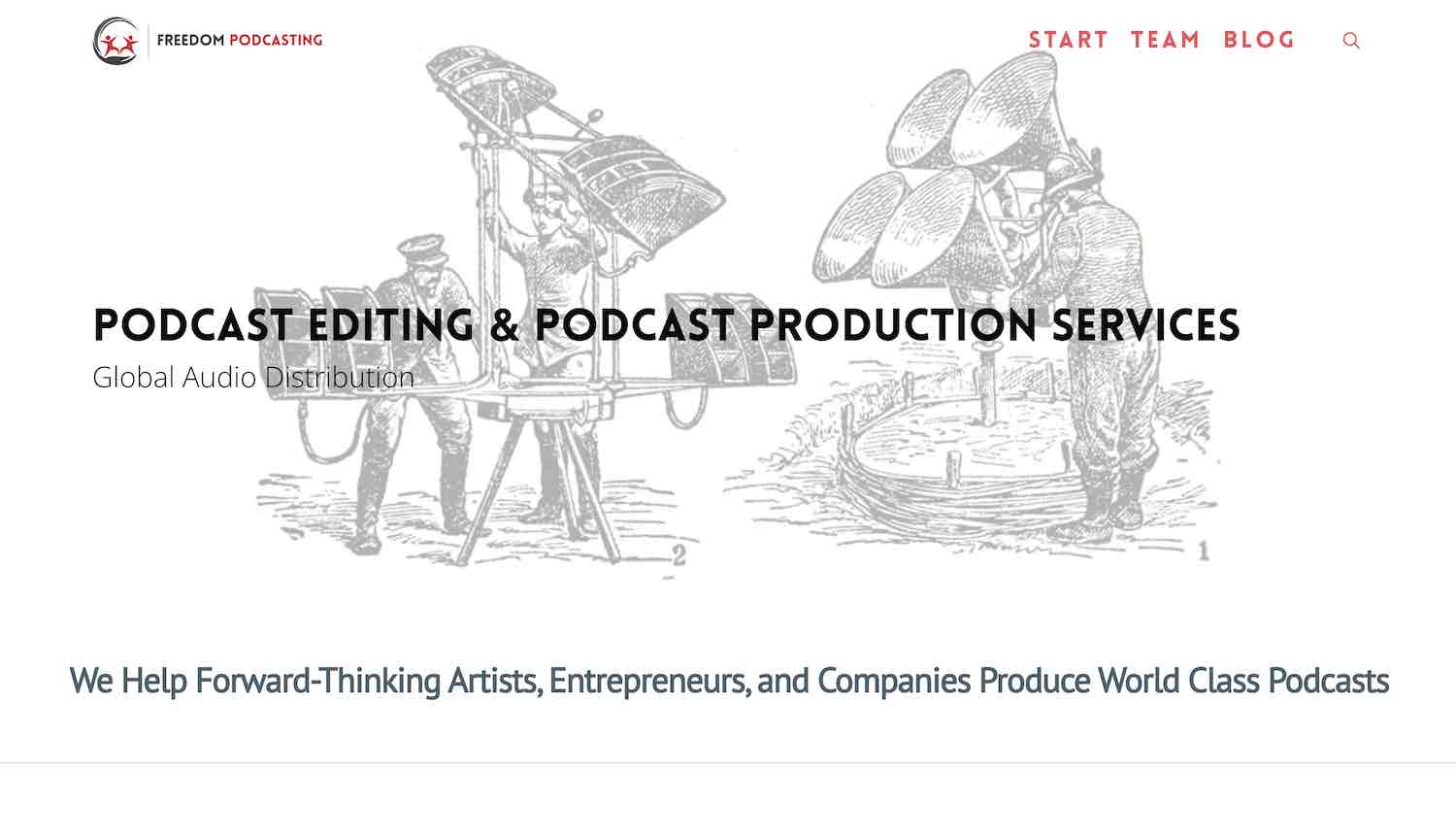 Freedom Podcasting offers high-quality podcast editing services but they do more than just editing the audio. They also offer a course, so you can take the editing job into your own hands. At the moment of writing this article, they offer a 25% discount on their editing course.
In terms of editing, Freedom Podcasting has a wide range of services:
Podcast Editing
Podcast Art Design
Launch Planning
Episode Art
Meta-Tagging
SEO
Platform Submission
Show Ideation And Execution
Distribute System
Prices range somewhere between 90$-300$, depending on the length of your episode.
Podcast Monster (N/A)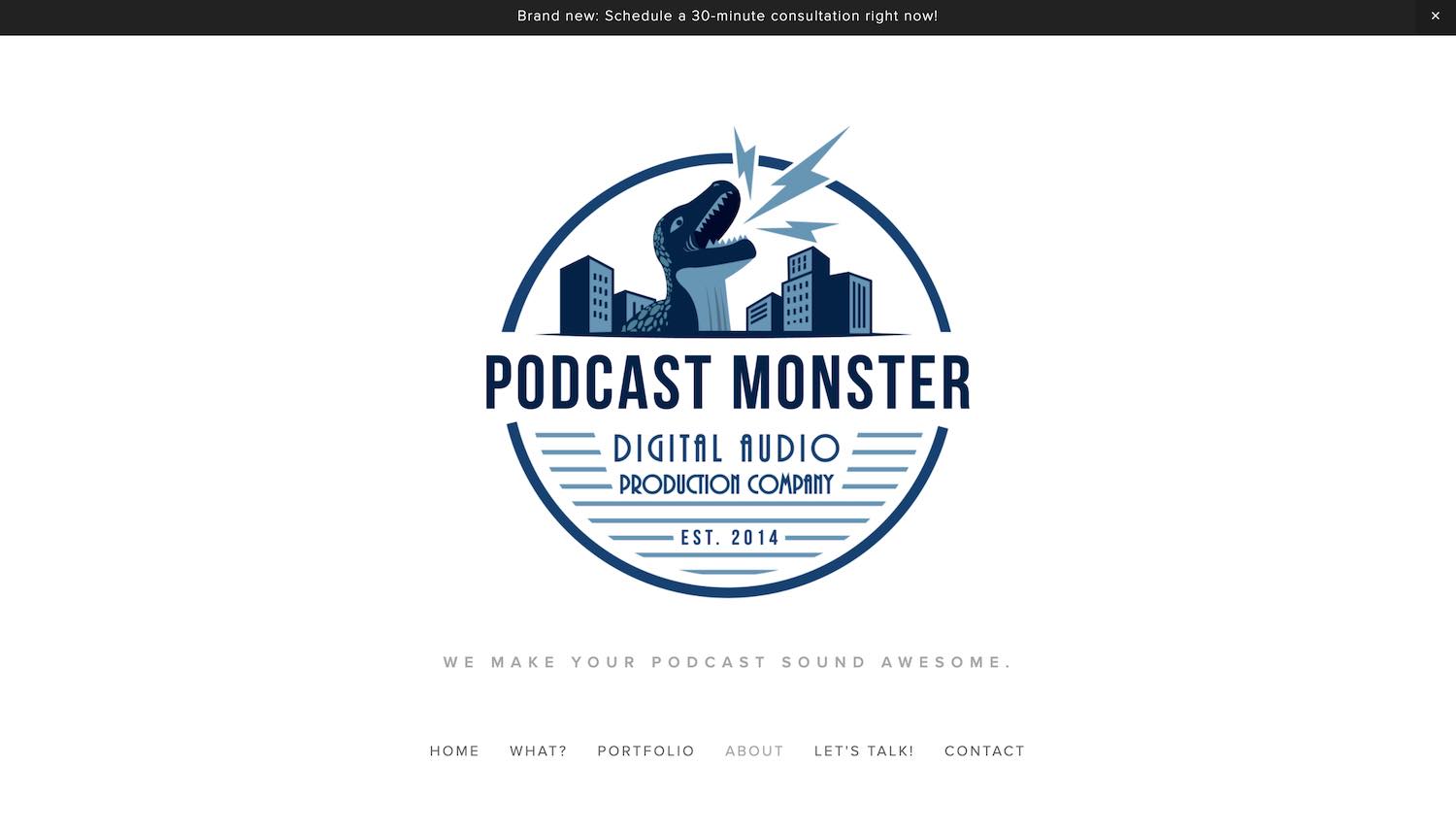 Ran by Nick Jaworski, Podcast Monster is the stop for your podcast production. If you want a more personalised approach to podcasting and you want to collaborate with one single person, Podcast Monster is the answer. We do not know what the price per podcast is at Podcast Monster but Nick offers a Free 30 mins consultation.
ScrubCast (120$)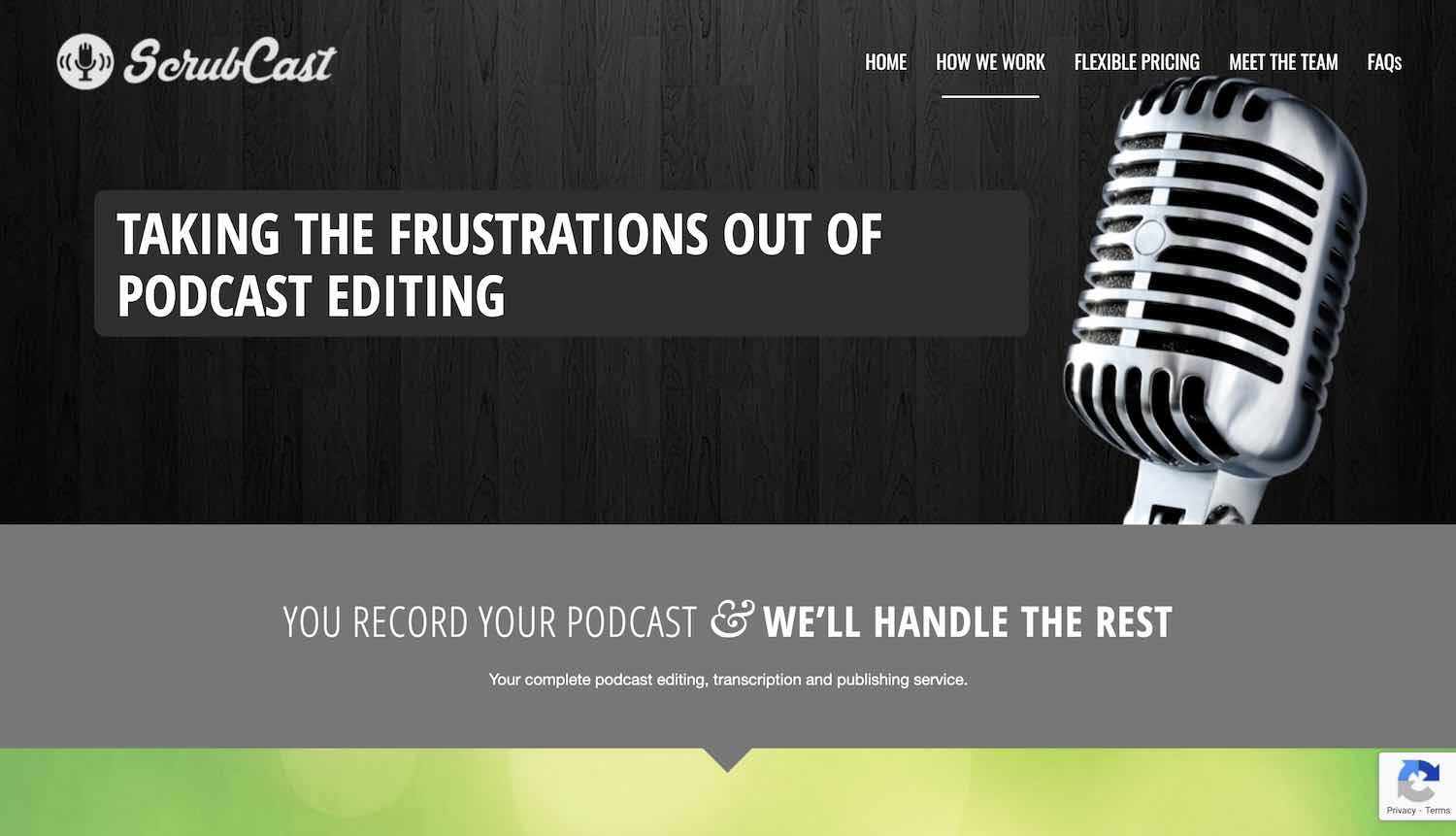 Ran only by 2 editors,  Scrubcast offers quite a straightforward service and that's it; high-quality audio editing services. They will design the artwork for you but it doesn't seem that they offer show-notes writing, transcriptions, uploading and all the other related services. The owner Tim Poulton has a background in music, so I am sure that he's very knowledgeable in the audio-engineering field.
Barevalue (0.89$ – 53$)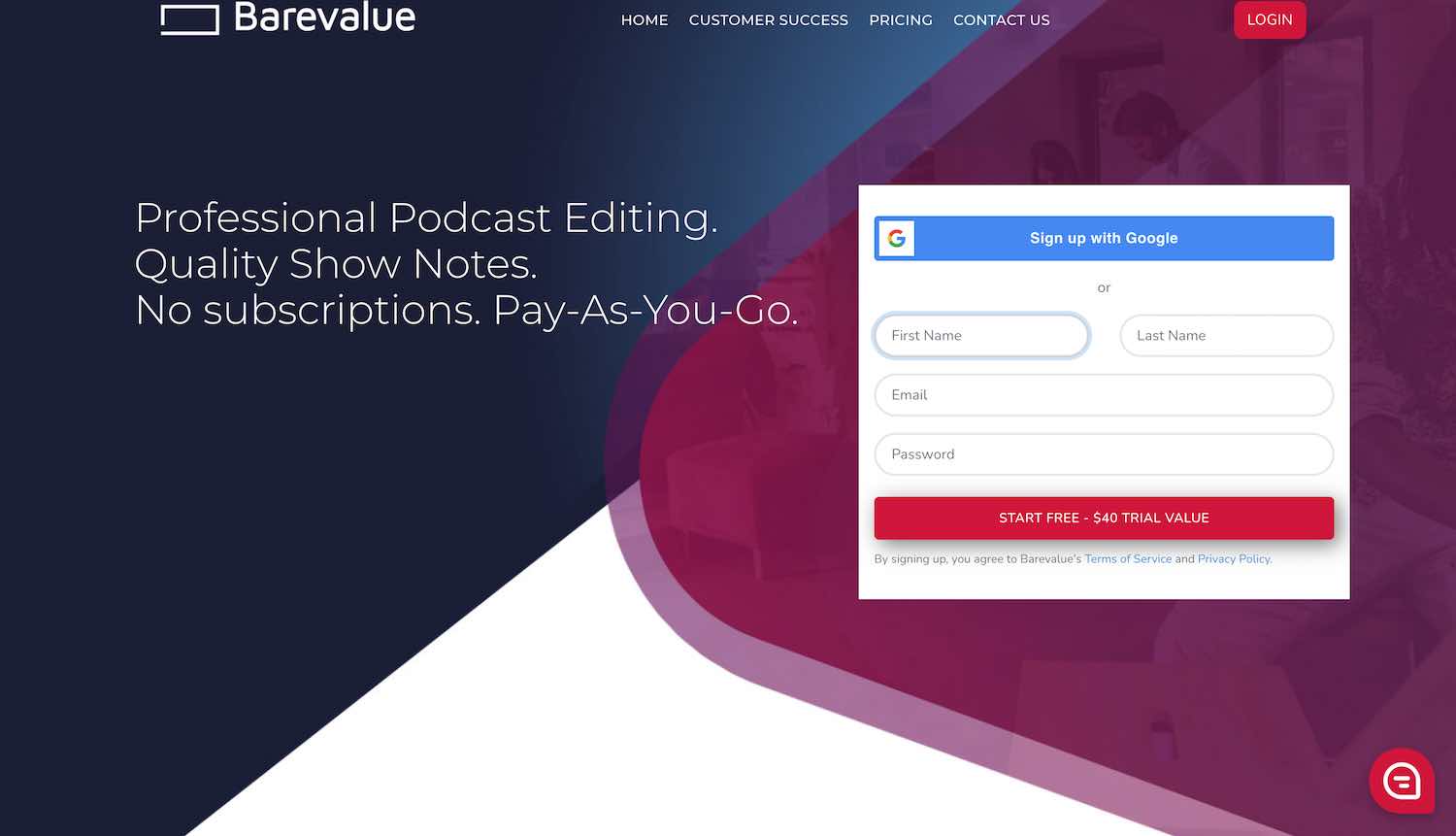 Barevalue is promoting a pay as you go pricing scheme. You would expect to pay about 0.89$ / minute. For a 30mins podcast that would be 26.7$ and for an hour podcast it would be 53.4$. So far Barevalue is the cheapest solution on our list, so I think it would be worth a try.
Podcast Engineers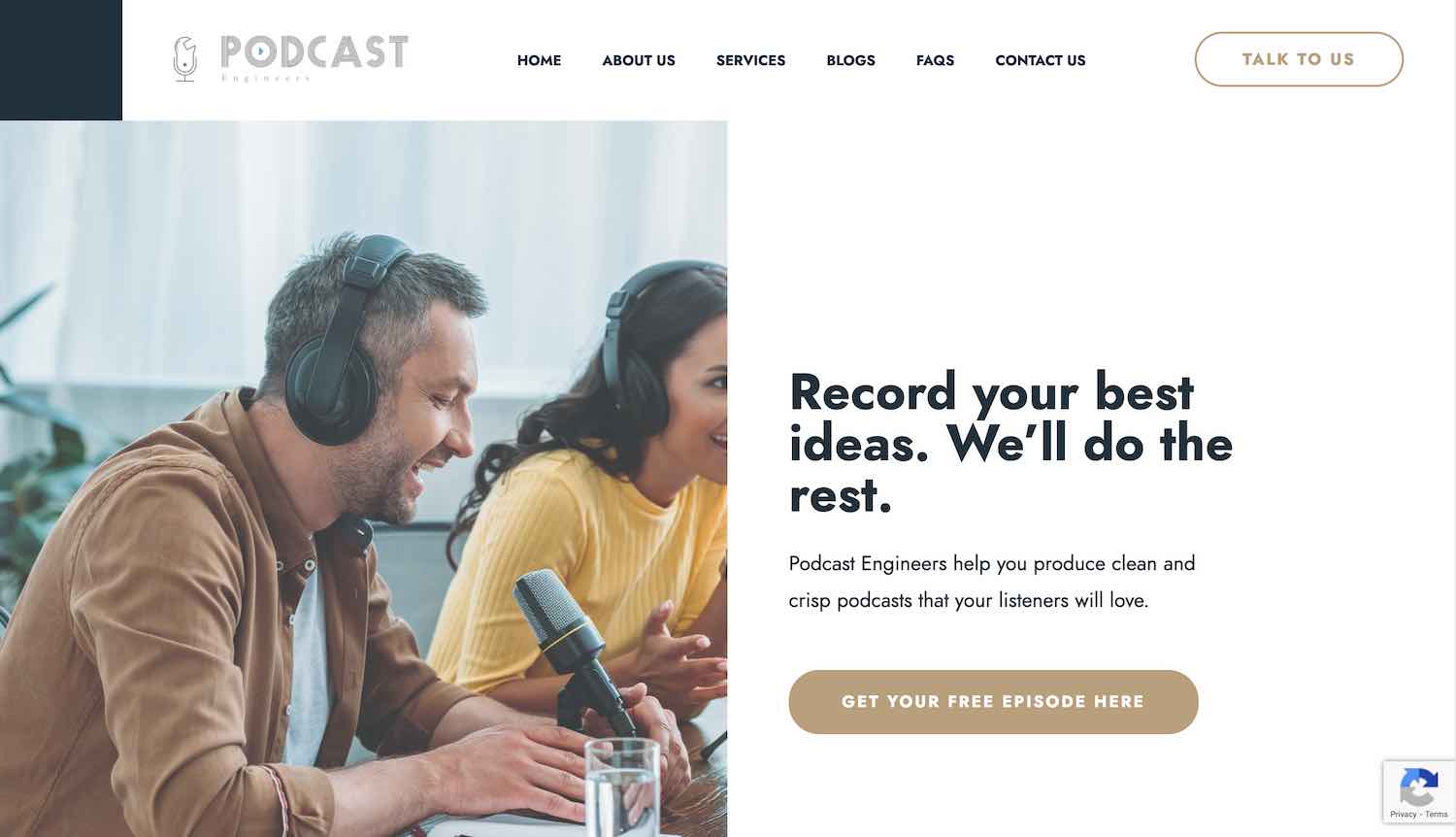 Podcast Engineers have a few well-priced packages. Depending on the podcast requirements they can offer all the podcast related services you might need. Operating since 2013, Podcast Engineers seems like a safe bet for your show.
Audio Package – 4 Podcasts / Month = 305$
Video Package – 4 Podcasts / Month = 650$
Full Package – 4 Podcasts / Month = 995$
The Freelance Way
Fiverr (10$ – 200$)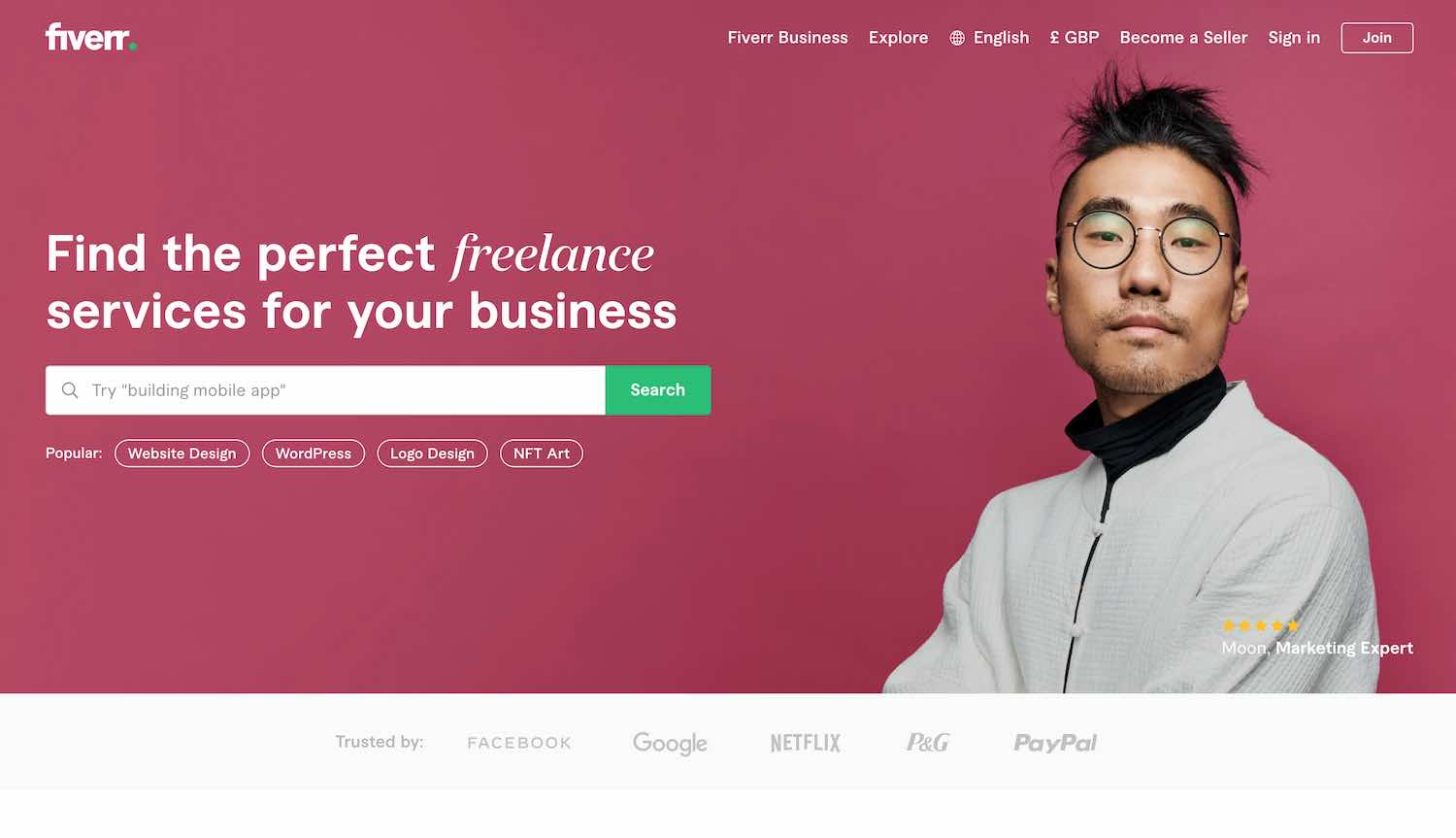 Fiverr is popular for its huge community of freelancers and affordability. On Fiverr, you can pretty much get anything done, including podcast editing. You can find freelancers from as little as 10$ / episode to 200$ / episode. Yes, the price range is huge and that's because not every freelancer would output the same quality edit you require. We advise that you do your research and probably try a few different freelancers before you decide to stick to one. Some freelancers might offer complete packages, others might offer only audio editing, so it really depends on what your needs and standards are.
Upwork (50$ – 200$)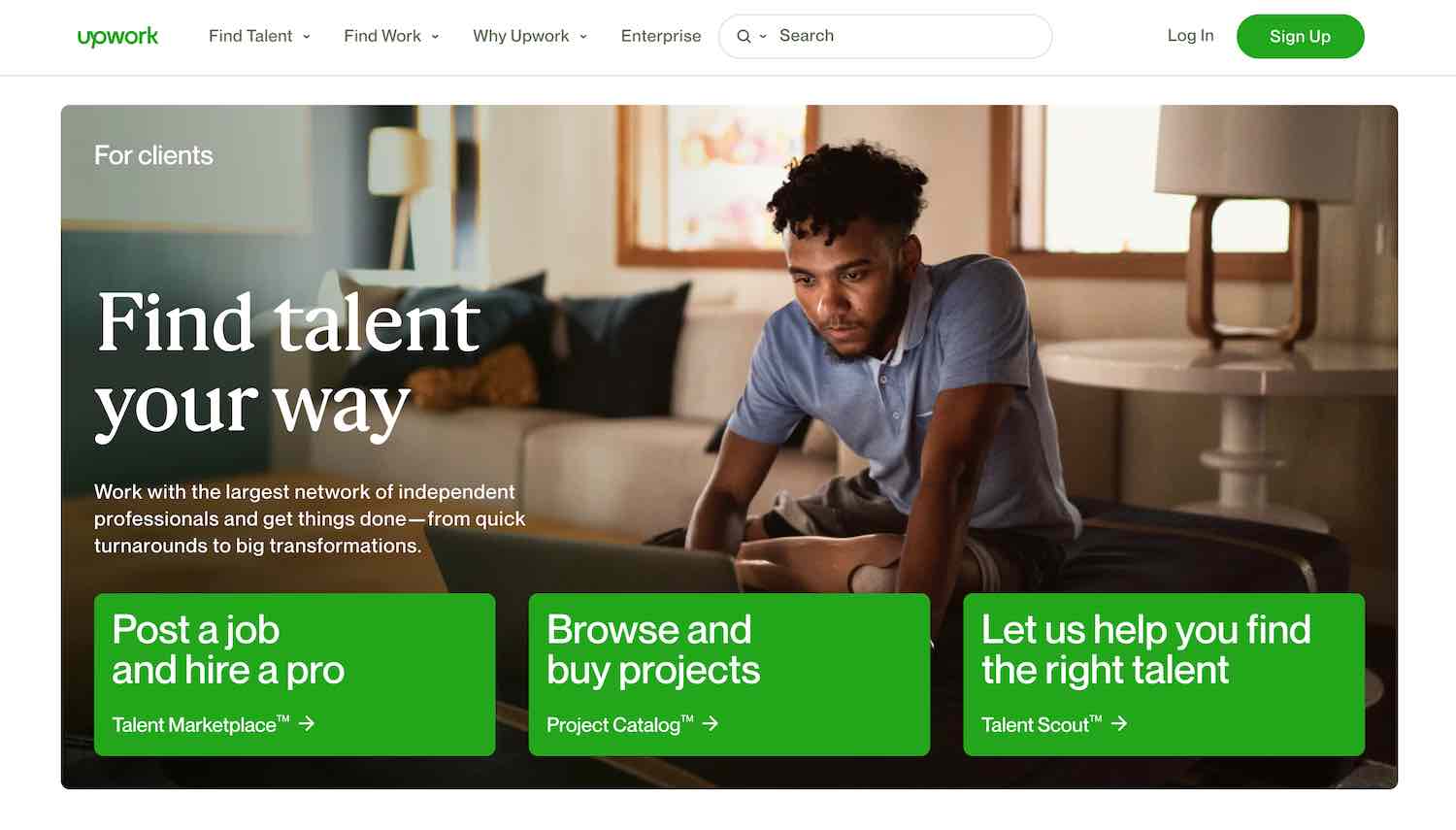 This site is similar to Fiverr, but you tend to find better freelancers on this platform. Upwork has a screening process in place and a very tough review rating system. So, if you decide to hire a 5-star freelancer from here, you're most likely in safe hands. Another thing that sets Upwork apart from Fiver is the way the billing works. On Upwork, you can hire hourly, and the freelancer would track the time while working on your project using the Upwork track app. As you may already know it takes approx. 3 times the length of your podcast to get a perfect edit, so if your podcast is 30 mins long, a good freelancer would take around 1 hour and 30 mins to get the job done. If working on a fixed price project you can expect to pay around 50$-200$ / episode. If you decide to work hourly, freelancers charge as low as 10$/h to as high as 70$/h.
Podcast Editors Facebook Group (Free – 150$)
Another way to get your podcast edited is to search for someone willing to learn this skill. I must say, many people can cut uhhms, mistakes and pauses from a recording but not many can engineer a podcast properly. A VA could really do a basic job of cutting out mistakes but to get to know the insights of EQ, Compression, Spectrum Editing and the millions of other tools out there, really takes time. If you require a really basic edit, probably searching for someone on Facebook or Reddit would be the way to go.
Here is a popular Podcast Editing Facebook group
The automated way
Descript (0$ – 24$)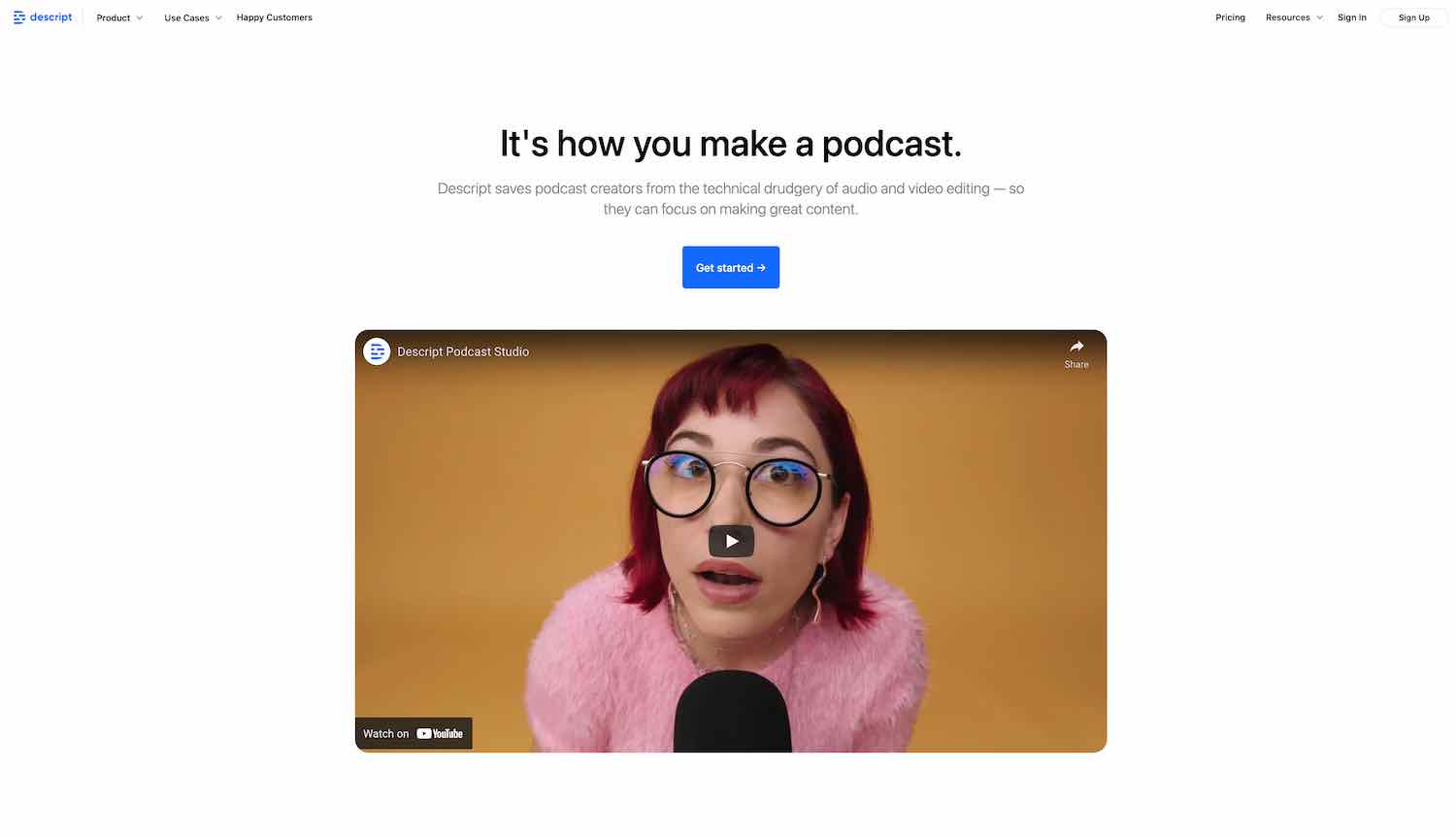 Descript is a well-known tool that can really enhance your podcast editing process. It is powered by AI and it can pick up uhhms, pauses and with a few clicks, you can remove them all. I must say, the software is really amazing and it can do a wide variety of things. Descript will enhance your editing experience, but at the end of the day, you'll be on your own. You still need some audio knowledge to pull it off, but it is a solution after all, and if you know what you're doing, go for it.
Do it yourself (Your Time)
There is no better way to take control of your podcast than doing it yourself. A DIY approach would work best for people that do podcasting as a hobby and they have the time to spend on editing. It takes about 3 hours for an experienced producer to edit an hour episode, so if you want to do this yourself, you'll need a lot of patience. We have plenty of articles that will teach you, what tools to use and how to use them, so you can get the best sound possible. The best way to explore them would be to visit our blog page