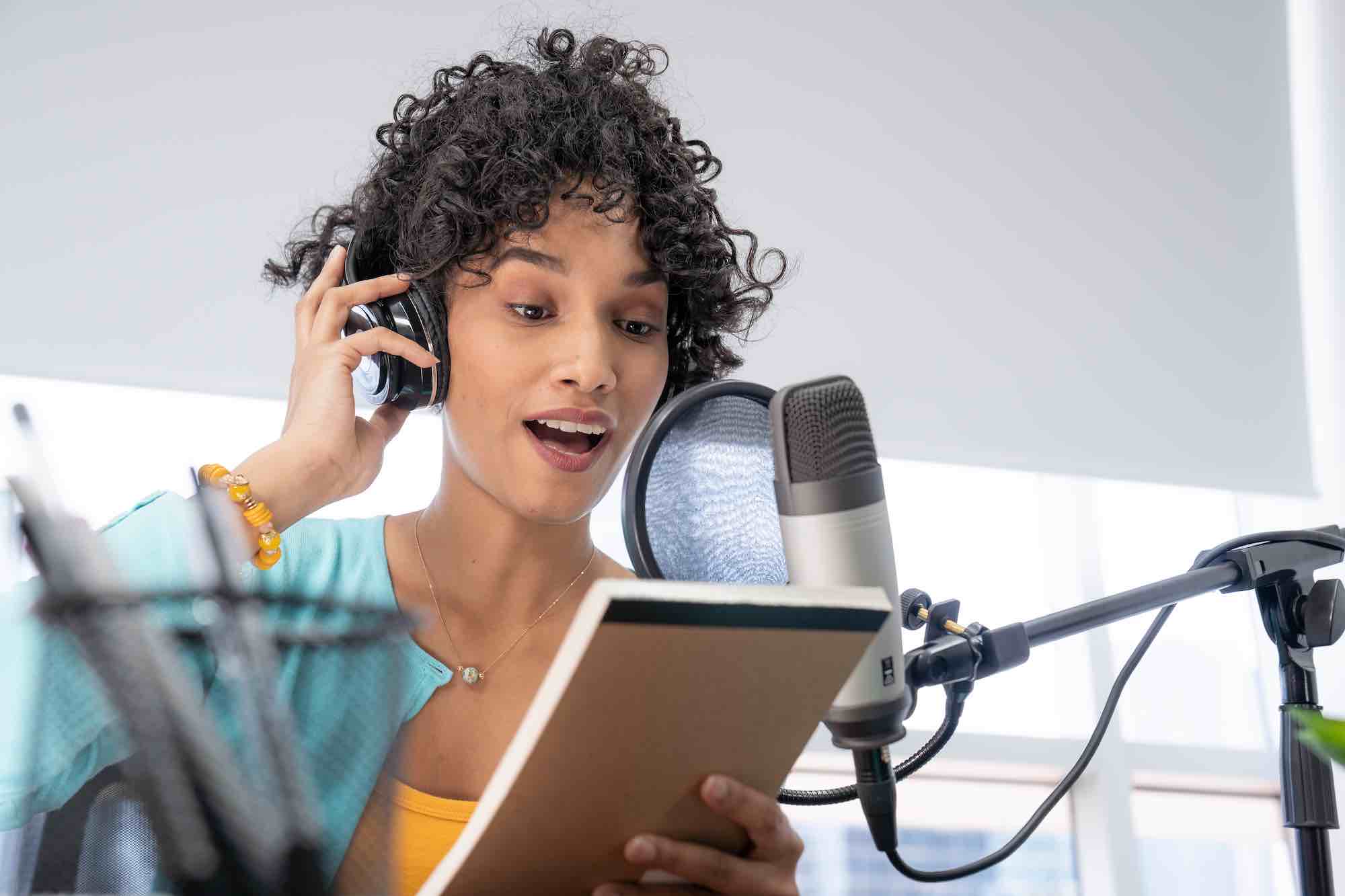 1: It makes the final product sound better attracting more listeners to your show.
It may look easy or hard to you but I can tell you that! Podcast editing is a job in itself and without proper knowledge and skills, you will never get that polished flawless sound. Many podcast editors are audio experts. They know how the sound works and know how to use the tools effectively in order to make your podcast sound amazing.  Learning how to use an EQ,  a compressor, or a complex tool such as RX 8 takes a lot of time. It really takes YEARS! An audio engineer with a lot of experience can really make your podcast shine. It will ultimately drive more listeners to your show.
2: The second reason why outsource podcast editing is TIME!
Your podcast may be a promotional tool for your business or it may just be something you enjoy doing. Whatever it may be, editing can become tedious! For every hour of raw audio, it takes an experienced editor an average of 3 hours to edit an entire episode. This time may be spent on something else such as running your business, take dinner with your family or even talk to your new clients. Do your calculations and if outsourcing your podcast editing makes sense to you, do it! Time means money!
3: You don't have the tools.
Yes, you might say, you need only a cheap pair of headphones, a free DAW such as Audacity or Garageband and a computer! This might be a good option if the audience you seek is just your family, work colleagues and friends. The sad truth is, your show will always have flaws, a cheap pair of headphones won't allow you to take the right EQ decisions (if you know-how EQ works in the first place). Audacity and Garageband have very basic tools for audio repair, in case you record interviews via Zoom for example, or you record in a less ideal environment. The point is, studios pay a fortune on audio software and they do it because they solve a certain issue which a free tool won't. Some of the tools we use at SAS are Cubase 10, iZotope RX 8, Soothe2 and I could go on and on.
4: The support you get along the way.
When choosing to work with a podcast editor, you don't get just a service, you also get the support you need. You most likely fell into a rabbit hole finding a solution to your problem on forums at some point. Usually, professional podcast producers offer unlimited support and they would have a solution for any issue you may experience. Don't forget, they do this for a living! Here at Saw And Sine, we always make sure that our clients get the best audio quality right from the recording stage. We do this by closely communicating with the client throughout the collaboration.
5: Additional services and expertise.
Some podcast production companies offer more than just audio editing. Here are other aspects of your podcast you might be able to outsource:
Show Notes
Sound Design
Voiceovers
Jingle Production
Video Editing
Podcast Management
Transcriptions
Conclusions
It really doesn't matter at what stage in your podcasting journey you are. A podcast editor will bring a lot of value to your show and your business, leading to a larger audience. It is even more important to outsource podcast editing if you're just starting out. Bad audio is no excuse, no matter how good the topic may be. There are thousands of podcasts out there and probably at least 10 in your niche. A good message and a clear voice is the only combo that will get you on top!